***CLOSED*** Nootka Cuw̓it Directed Fishery
Updated September 7, 2023
Start: August 24, 2023, End: September 30, 2023 or until allocation is achieved.
UPDATE:
Change to

Cuw̓it Directed Fishery effective August 24, 2023.

There is no packer at this time.

The scheduled offloads will be occurring at the Gold River Landing site from 10:00 am – 1:00 pm.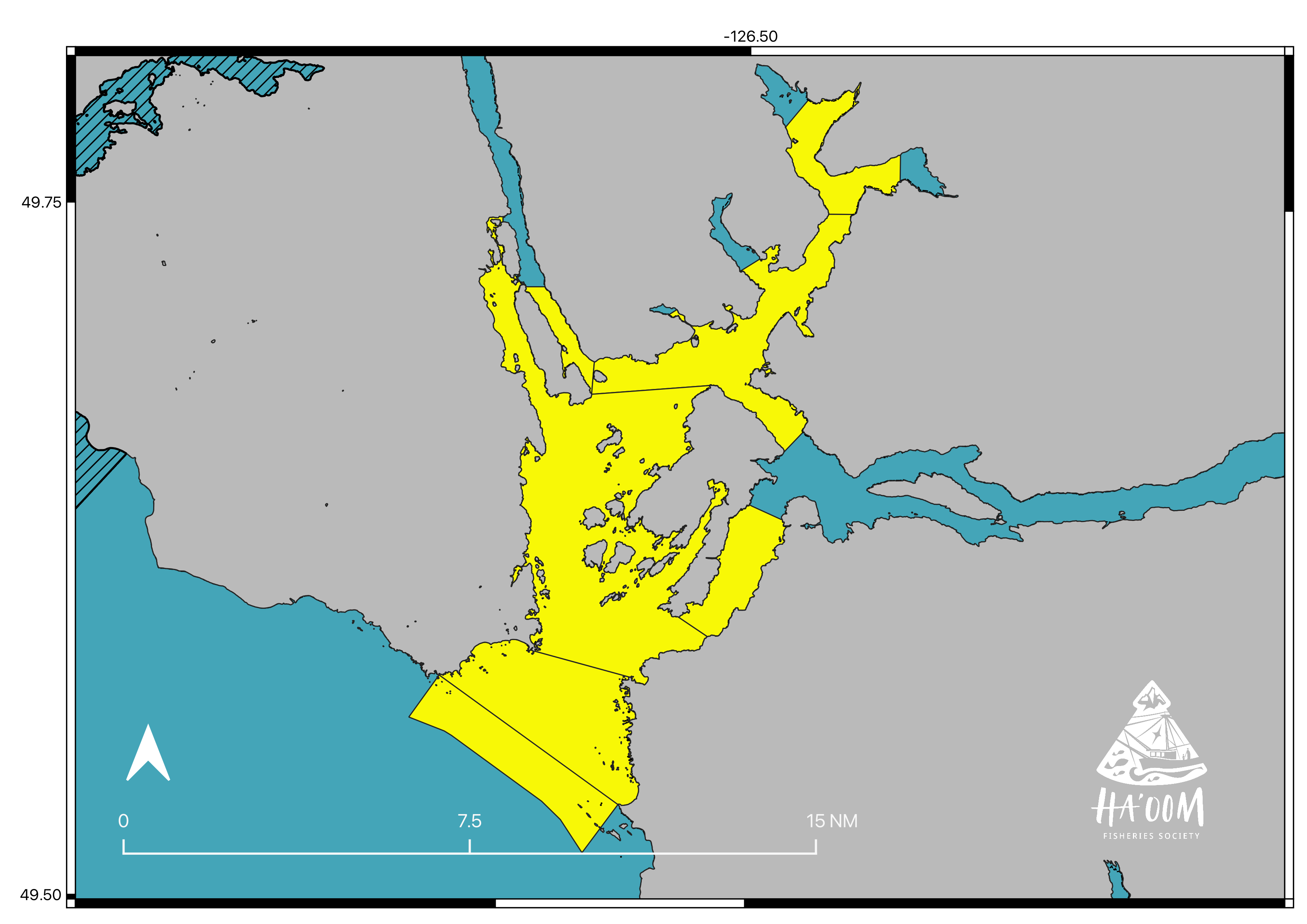 A portion of 25-13 and a portion of 25-9 near Esperanza. Please note that the Nuchatlaht Overlap Area (hatched) is closed.
Your Fisheries Manager/Coordinator
Luke Swan (AFN)
250-670-9535 (office)
250-266-2509 (cell)
Tyler Hanson (ECFN)
250-761-4155 (office)
Jaqlynn Titian (HFN)
250-670-1122 (office)
Roger Dunlop/Colin Rossiter (MMFN)
250-283-2015 (office)
Andrew Jackson (TFN)
250-725-3350 (office)
T'aaq-wiihak Fisheries Staff
Kadin Snook (Fisheries Coordinator)
250-204-1522
Vanessa Buchanan (Fisheries Coordinator)
604-349-0494
DFO Salmon Resource Manager
Eamon Miyagi
250-286-5896
DFO Hook & Line Coordinator
Amy Greenwood
604-679-5158