(Closed) Off-Shore Suuhaa Directed Fishery
closED aug 20, 2022

– Off-Shore Suuhaa Directed Fishery
Updated August 20 12:01 AM

The off-shore suuhaa fishery is a suuhaa-directed fishery created to support the Five Nations' vision of an all-year fishery.
*ALL FISHER AND VESSEL REGISTRATIONS MUST BE RENEWED  PRIOR TO HAILING OUT*.
*2022 Registration can be completed online at www.taaq.ca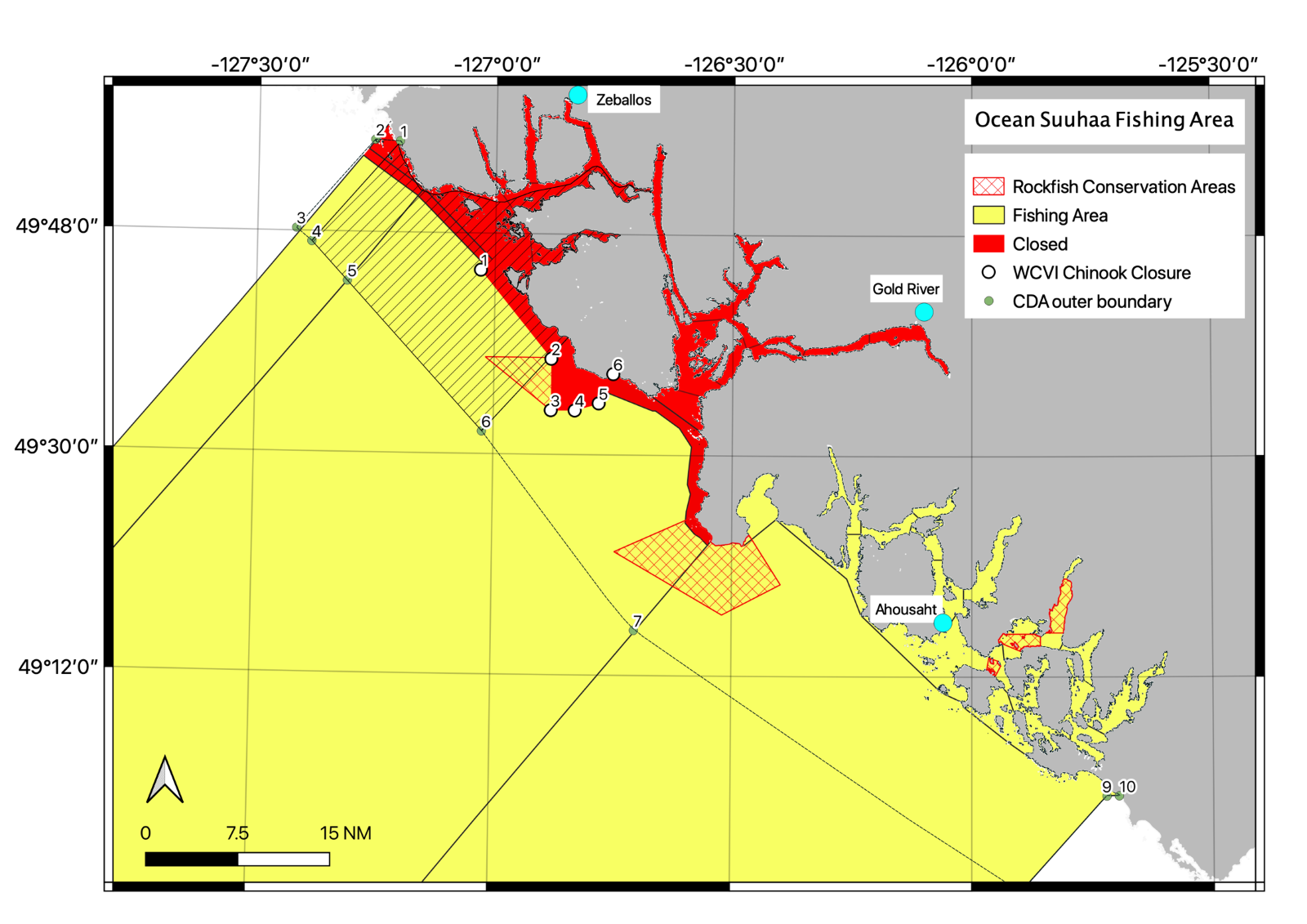 FISHING AREAS: Portions of PFMA 124; Portions of PFMA 125; Portions of PFMA 126; Portions of PFMA 24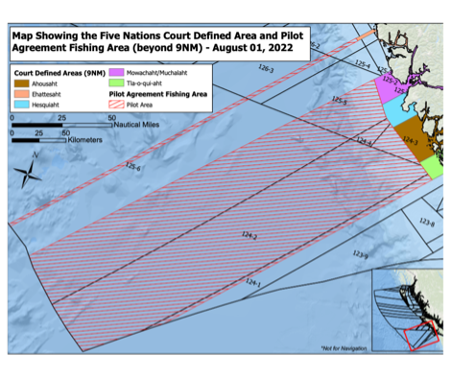 The Five Nations' fishers can harvest in their ha-hahoulthee seaward of the 9 nautical mile after August 1. This applies for any groundfish and salmon allocation identified in the FMP.
Your Fisheries Manager/Coordinator
AFN (Luke Swan)
250-670-9535 (office)
250-266-2509 (cell)
ECFN (Dave Miller)

778-350-0476 (office)
HFN (Jacquline Titian)
250-670-1122 (office)
MMFN (Roger Dunlop)
250-283-2015 (office)
TFN (Andrew Jackson)
250-725-3350 (office)
Five Nations Fisheries Staff
Kadin Snook (Fisheries Coordinator)
250-204-1522
Vanessa Buchanan (Fisheries Coordinator)
604-349-0494